Paintball in Staffordshire has mulitple venues on offer to play. Firstly there is Stoke located just 15 minutes from the city centre allowing it to be easily accessible from all parts of Staffordshire and an extremely convenient venue to play paintball. This Staffordshire paintball venue welcomes all groups whatever the occasion and promises to be a fun day had by all. For those looking for an alternative venue near Staffordshire there is also the Redditch paintball venue as well as the Wolverhampton site too. These are both extremely popular and all offer the best in paintball equipment here in Staffordshire.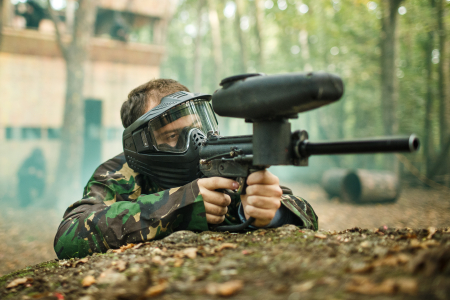 Staffordshire's best paintballing venues
For more details on each of the specific venues please click the links below.
Paintballing Staffordshire: Leicester Venue

Swinford Road, Lutterworth, Leicester, LE17 4HP.

Paintballing Staffordshire: Stoke Venue

Hollington Road, Tean, Stoke, ST10 4HY.

Paintballing Staffordshire: Wolverhampton Venue

Hilton Park, Hilton Lane, Shareshill, WV10 7HU.

Paintballing Staffordshire: Birmingham Venue

Trickley Coppice, London Road, Sutton Coldfield, B75 5SA.

Paintballing Staffordshire: North Leicester Venue

Cliffe Lane, Markfield, Coalville, LE67 9TE.