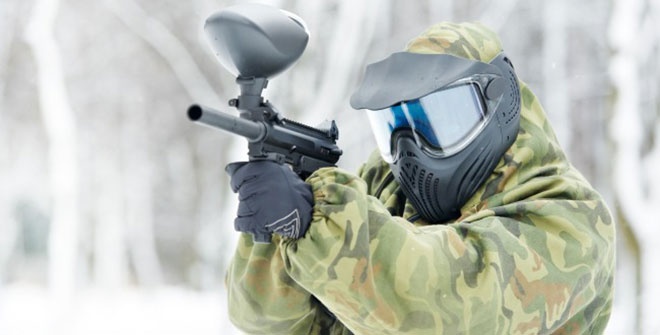 The Indoor paintballing Manchester centre is an amazing urban paintball venue located close to Oldham and easily accessible from all areas in Manchester.
Situated in old warehouses, it offers a great atmosphere for an alternative to outdoor paintballing in Manchester for those players looking for something different. The paintballing Manchester Indoor venue is purposely designed to create great paintballing scenarios and boasts some fantastic facilities such as special sound, lighting and pyrotechnics. Move onto a real life San Andreas game and dispatch your troops to help the authorities eradicate a local paintballing gang who are wreaking havoc on the streets. The game zones ensure that your paintballing event is played fast and hard and will be certain to get your adrenaline pumping!
The Manchester Indoor Paintballing Park really is the North West's premier indoor location and provides a great experience for stag/hen parties, birthdays and work outings.